Hunter Mountain and Leavitt Peak – June 29, 2013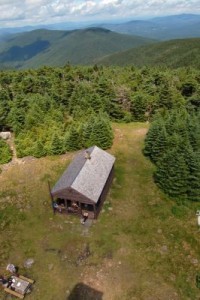 We hiked Hunter Mountain and Leavitt Peak (also know as Southwest Hunter) on a warm early summer day. It was a sort of a belated Father's Day hike as both of my sons came along and we had another father-daughter combination there as well. We hiked a loop starting on the Spruceton Trail and ending up back at Spruceton Road via the Devil's Path and Diamond Notch trails.
We ran into some old friends manning the cabin on the Hunter summit for the weekend and enjoyed the views from the tower before heading to the herd path for Leavitt. We had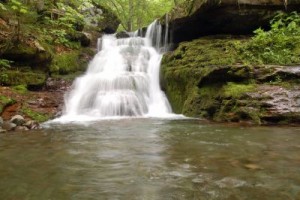 no trouble finding the canister and everyone signed the log book. After it Leavitt, we headed back to the Devil's Path and spent a little time taking in the views at Geiger Point before heading down towards Diamond Notch.
It was a very warm day so we cooled our feet in the West Kill at Diamond Notch Falls before finishing the walk out to Spruceton Road and back to the cars.