Witttenberg, Cornell, and Slide Mountains – June 15, 2013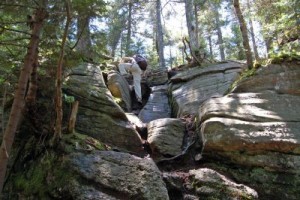 We traversed the Burroughs Range from Woodland Valley State Campground to the Slide Mountain parking area on Route 47. Along the way we enjoyed the many viewpoints and short rock scrambles as we followed the Wittenberg-Cornell-Slide trail over its namesake mountains. This is one of my favorite routes in the Catskills owing to those same views and scrambles.
Once past Slide Mountain, we opted to hike the more scenic Curtis-Ormsbee Trail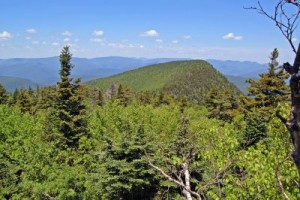 down to the intersection with the Phoenicia-East Branch Trail rather than the eroded continuation of the W-C-S trail down an eroded "jeep road". This hike totals 11 miles in length with about 3700 feet of total elevation gain. The weather was quite nice, although there were some areas with annoying black flies
.